Leadership System
THE ABILITY TO DEVELOP LEADERS CAPABLE OF NAVIGATING IN AN INCREASINGLY COMPLEX WORLD IS A STRATEGIC PRIORITY AND A COMPETITIVE ADVANTAGE.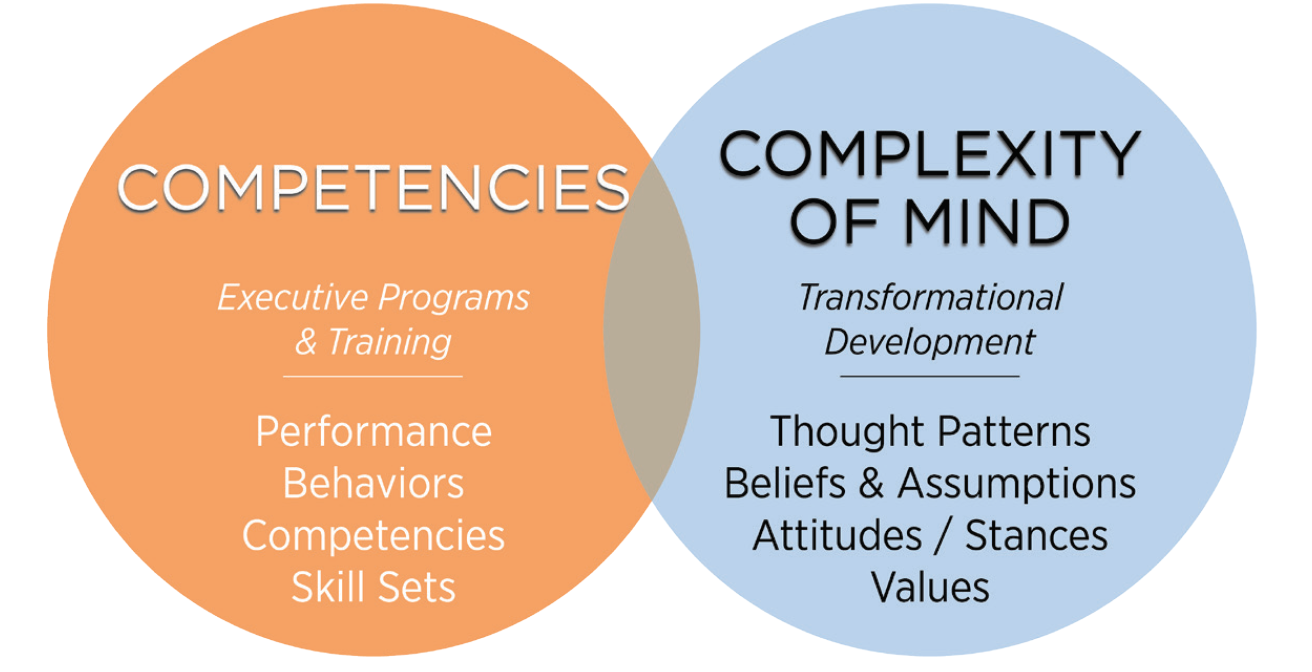 Leadership development programs of today are not up to this challenge. Most approaches to developing leaders focus primarily on developing competency and capability. These approaches are insufficient in a world of escalating complexity. We need to develop capability, to be sure, but we need to do much more. We need to develop the complexity of mind of the leader because, if the complexities of the challenges we face are more complex than we are, we are outmatched. But, if we can evolve the complexity of mind of the leader, to be equal to the complexity of the challenge, we can lead. We must have an approach to leadership that takes the best of what we know about how to develop competence and marries it to the best of what we know about developing the leader's complexity of mind, or consciousness itself.
Business leadership will set the agenda for the future. While global change ultimately requires political power and will, the in uence of business is so pervasive that our collective future and the future of business is intertwined.
Our world needs leaders dedicated to creating a thriving future for global business and our sustainable collective welfare. This requires leadership with the creative capacity to invent the future and the capability to navigate the delicate balance between short- term pro tability and long-term common good. Leadership must evolve if we are to create a future di erent than the one into which we are living.
Leadership System Process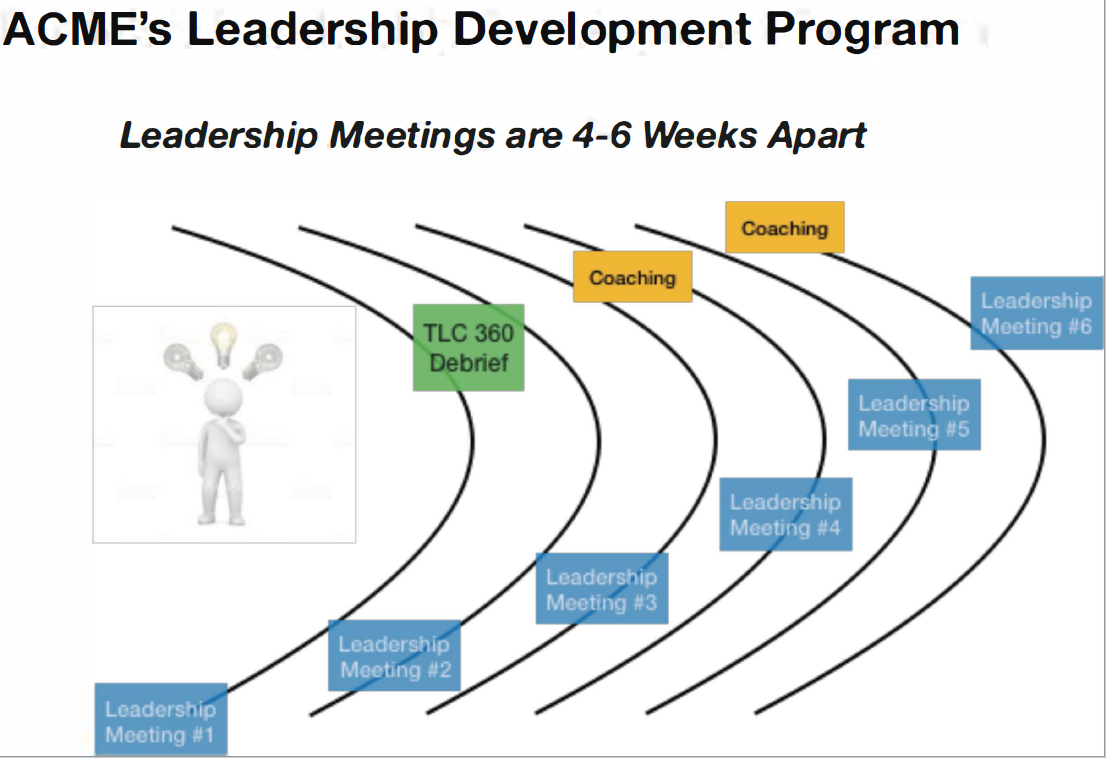 EACH COMPONENT REINFORCES AND ADDS TO THE OTHERS
IN THE LEADERSHIP SYSTEM™ MAJOR COMPONENTS:
Pre-work: Discovery & diagnosis, organizational communication, Leadership Circle Profile™ administration, Leadership Culture Survey™ administration, client relationship management, etc.
The Promise of Leadership™ workshop: A half- to full-day workshop that frames a client's collective view of leadership and functions as the kick-off for our Leadership System™. It embeds our Core Leadership Framework™ to guide all future development work, and delivers LCP feedback in a peer-group context. It also begins the feedback assimilation process (individual time, pairs discussion, group process) and organizes participants for next steps
Leader to Leader™: A cohort-based series of 1/2 day leadership effectiveness sessions that span one to two years of work (between six to 16 session). Built upon The Leadership Circle® framework, the 16 available sessions encompass a full curriculum of hard-hitting leadership topics, and provide regular opportunities for peer coaching and accountability. Each session is facilitated by an experienced leadership coach, certified in the Leadership System™. Leader to Leader™ can be delivered face to face or virtually.
One-on-one Coaching: Every engagement is enhanced by one-on-one coaching. The payback for leaders is almost always worth the investment. The combination of peer cohort coaching in Leader to Leader™ with one-on-one leadership coaching is like jet fuel.